AFRO-LATINA FEMALE TALENT FOR A SOUTH KOREAN NETFLIX SERIES (TODO EL PAÍS)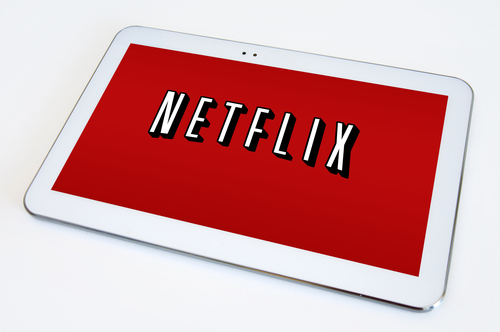 Mujer 18 - 25 años, Todo el país
PAGADO URGENTE
Requirements:
[JULIANA] Juliana is a 17-year-old Afro-Latina female and a junior in high school. She is artistic and empathetic, passionate and romantic. She identifies as queer. A girl who's finding it harder and harder to hide her queerness. The daughter of conservative parents, Juliana is forced to hide a romance with another girl. When her secret gets out, however, Juliana is sent away under mysterious circumstances. Soon, Juliana will have a choice to make about how far she's willing to go for what she wants. RECURRING GUEST STAR WITH POTENTIAL SERIES REGULAR OPTION. SEEKING TALENT 18+ TO PLAY YOUNGER. CAN AUTHENTICALLY PORTRAY LGBTQ+.
Instructions:
DEADLINE: Monday, December 6 at 10 AM PT
SIDES Link: https://breakdownservices.s3.amazonaws.com/media/ecocast/683079/instructional/683079-e347e74b-4e9a-40a9-81f3-2175e73bcefe.pdf
SHOOTING LOCATION: South Korea
SEASON 1 SHOOT DATES: o/a March 28, 2022 - June 7, 2022
ACCENT: Natural
IMPORTANT NOTES:
- This role will require travel to South Korea, and we can only consider individuals who demonstrate that they are able to satisfy the legal requirements for South Korea's quarantine waiver on or before Feb 2022 (i.e., fully vaccinated against COVID-19).
- Talent must have a VALID passport
UPLOAD INSTRUCTIONS:
All tapes should have:
1st - SCENES: Please shoot in a medium close-up
2nd - SLATE (please have at the end of the audition): Please list your name, height, where talent is based, passport issuing country, and age (if a minor). Please start with a close-up of the face and pull back to a full body shot.
- Please make sure there is sufficient lighting and sound so we can see and hear your client clearly
- PLEASE DO NOT UPLOAD YOUR TAPE TO VIMEO, YOUTUBE, ETC PUBLICLY. ALL TAPES SHOULD BE PASSWORD PROTECTED.
- ALL TAPES SHOULD BE EDITED INTO ONE CONDENSED VIDEO FILE WITH YOUR SLATE AT THE END
- UPLOAD DIRECTLY TO ECO CAST
Termina:: 08-12-2021